The
Innovation
Award 2019
Nominee
The Drums of Democracy
Cătălina Dumbrăveanu
Ramin Mazur
John Donica
Victoria Colesnic
the Are We Europe team
'The Drums of Democracy' is on the
shortlist
for the European Press Prize 2019 in the category 'Innovation'.
For this series, Are We Europe traveled to the 'Edges of Europe' to create multimedia stories in collaboration with local talent. For 'The Drums of Democracy', they traveled to Moldova, where a movement of young activists fights for democracy and a better future.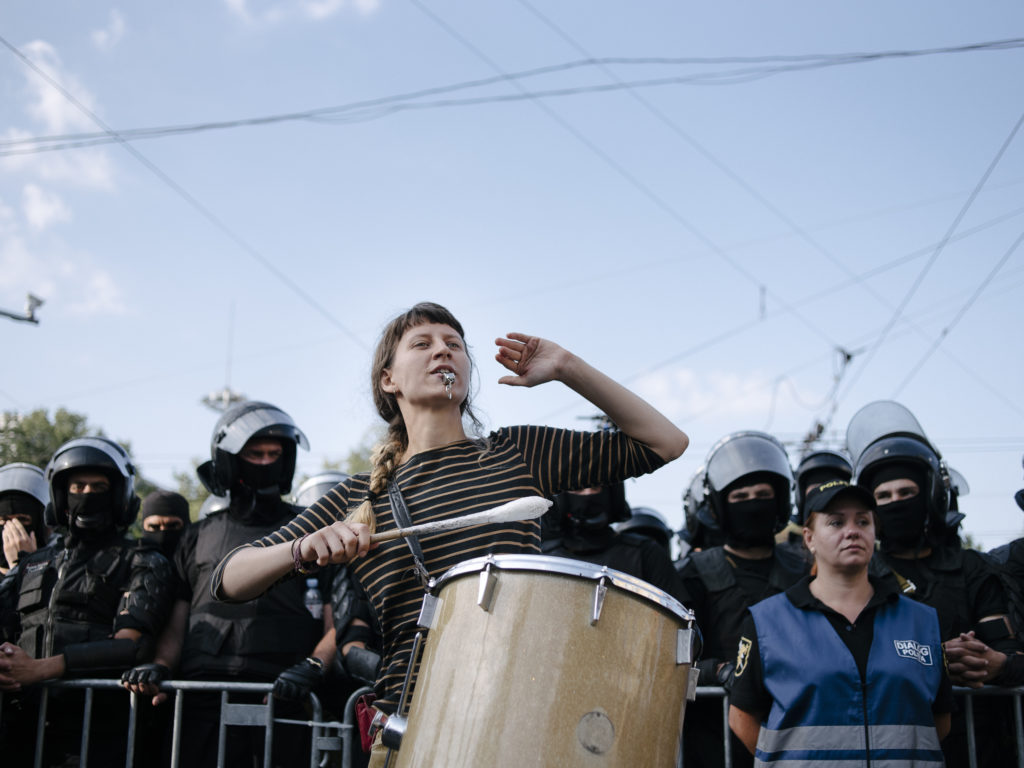 Introduction
Democracy in Moldova is under serious threat. The poorest and one of the least-visited countries in Europe is suffering from large-scale corruption, chronic unemployment and — most importantly — mass-emigration.
Moldova is the fastest shrinking country in the world. Predicted to lose half its population by 2100, the future of the country is quite literally at stake. But, while youth should clearly be a priority, chronic corruption and a faltering economy block most reforms. Pulled to either the EU or Russia by better job prospects, young Moldovans thus find themselves at a crossroads: should they stay or should they go?
While many have chosen a future abroad, recent threats to democracy have compelled them to come back home to join —either temporarily or permanently— the fight for democracy. Despite the dire state democracy is in, they have not yet given up on their country.