In March 2018 we held our ceremony at the Open Society Archives in Budapest. Hungarian journalist, human rights advocate, university professor and writer, Miklós Haraszti, held the keynote speech and explained the importance of March 14th in Hungary. Read his heartfelt keynote here.
Keynote ceremony 2018
In 2018, 25 groundbreaking, heartbreaking, innovative and inspiring projects from 19 different countries were nominated for the European Press Prize. Read the articles here.
Shortlist 2018
Five articles were chosen from the shortlist and awarded with the European Press Prize. Five projects that - in times of fake news - show that the truth is still out there, and can be found. Five projects that highlight all aspects of what journalism should be about: risking everything to get the story, local investigations, classic watergate fact-finding, dangerous opinions and unearthing a truth we did not know yet. Read the winning articles here.
Winners 2018
Newsletter
Latest updates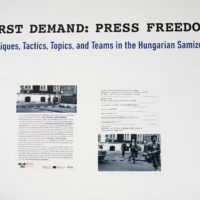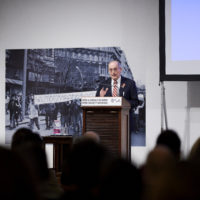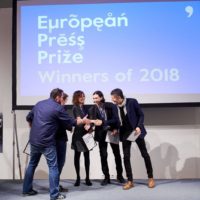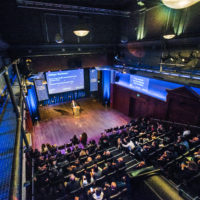 Winner of the 2018 Special Award
The
Special
Award 2018
Winner
— by Ida Nyegård Espersen, published by Jyllands-Posten, Denmark
In the news:
The
Distinguished
Reporting
Award 2018
Nominee
The Great British Brexit Robbery: how our democracy was hijacked
— by Carole Cadwalladr, published by The Observer, United Kingdom