Ceremony
The European Press Prize salutes and encourages the highest achievements in European journalism at the annual Award Ceremony, a festival of dialogue, collaboration and storytelling. 
In 2017, the European Press Prize celebrated 5 years of excellent journalism at the place where the European Press Prize was founded: De Balie in Amsterdam. 21 different nationalities came together to celebrate and discuss the future of journalism. Guests enjoyed an informative and interesting program with keynote speaker Gideon Rachman, a masterclass for talented journalists, two panel discussions and more. 
Previous European Press Prize ceremonies were held in Prague, Copenhagen and London.
The location of the 2018 Award Ceremony will be announced here, stay tuned!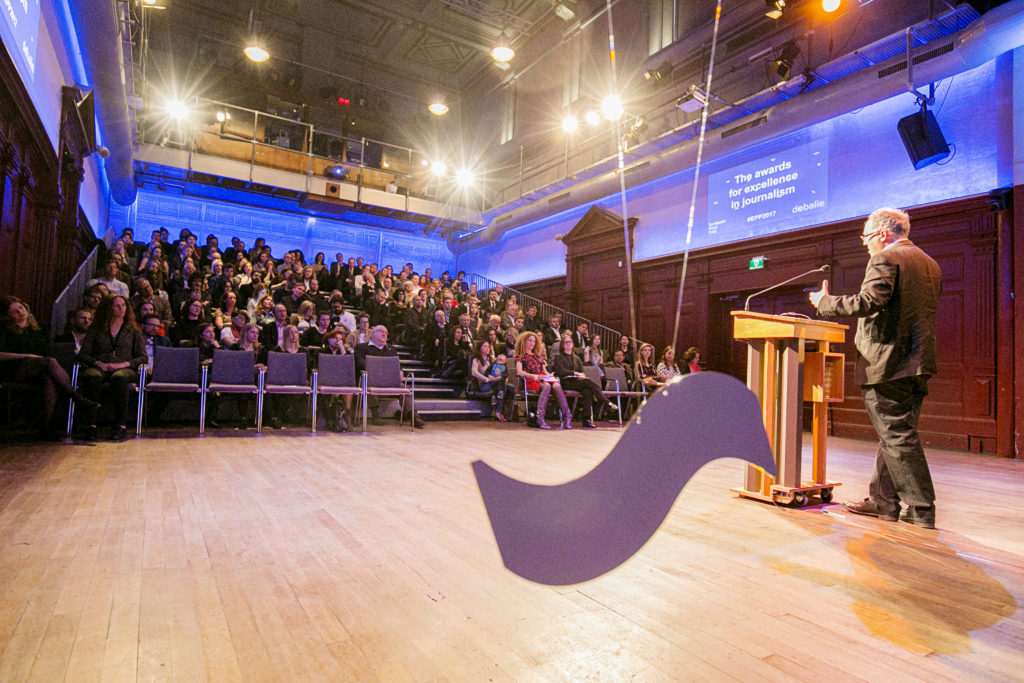 The 2017 Award Ceremony – photo made by Jan Boeve