Why we don't 'spend' 10,000 on prizes, but enjoy awarding it!
Published on November, 2 2020
By Thomas van Neerbos, Director of the European Press Prize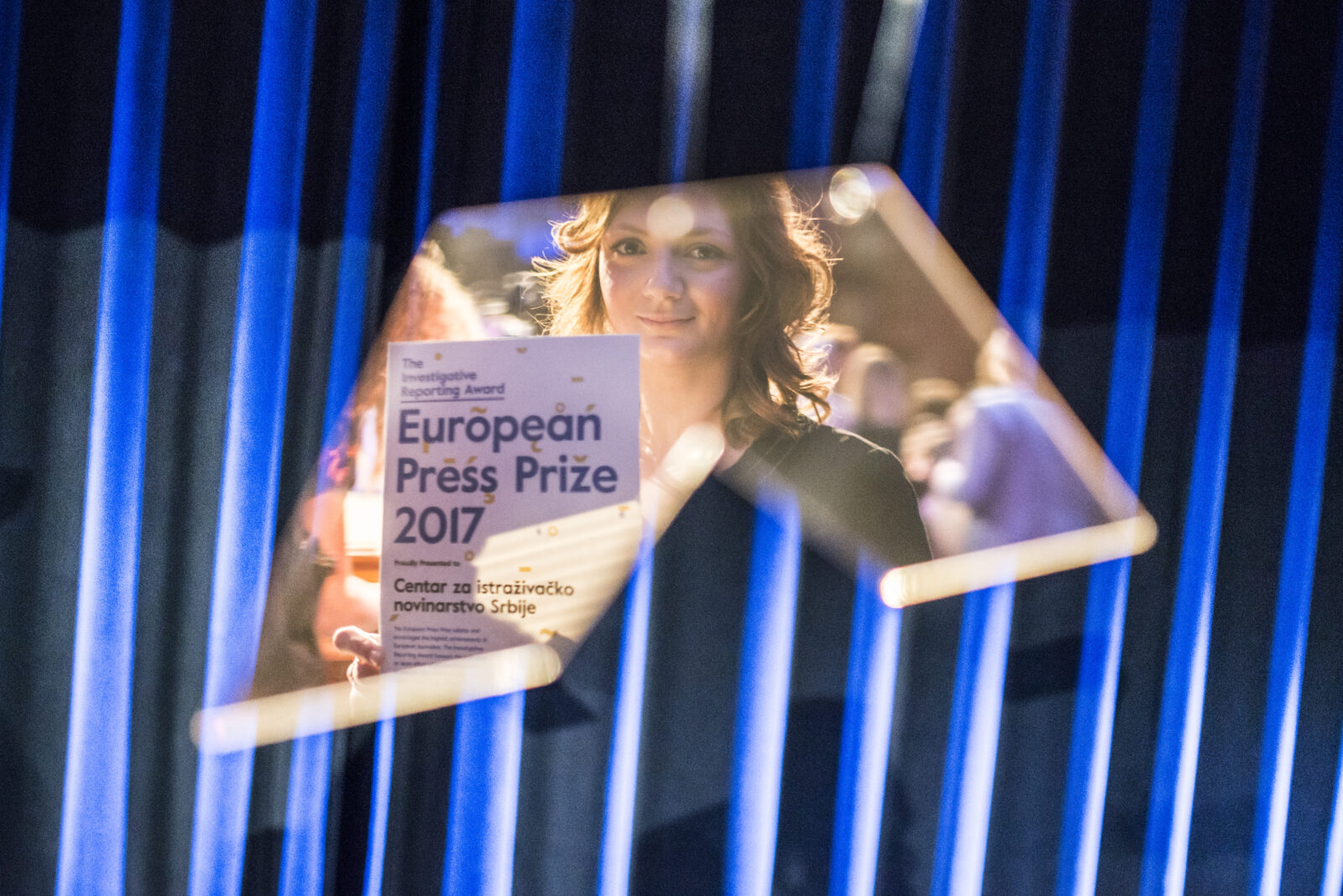 European Press Prize Award Ceremony 2017, Amsterdam
A journalist at our very first Cartoon Award Ceremony this year in Maastricht, approached me to ask me about our prize money, both for the European Cartoon Award as for the other European Press Prize award categories: "10,000 euros is quite a large amount of money, especially in the world of journalists – why so generous?"
I have been thinking about her question some more, and I feel like sharing what I told her then – and what I would have liked to add to that answer.
The short answer is: it's not
only

about the money, but

also

about the money

Obviously, when the European Press Prize was founded, with big aspirations, in 2012, we wanted to up the Pulitzer Prizes. And since 10,000 euros is more than 10,000 dollars, this was a great first step. They have increased their prize money to 15,000 dollars since then.

So without being the highest bidder, what is the use of offering winners a large sum of money? Well, that sum of money does a number of things.

First, you need proper prize money when you are not a household name yet – when you cannot offer winners real publicity or credibility. In recent years, I am glad to add, we have been able to offer our winners and nominees credibility and visibility – monetisable as well.

Second, awarding generously is about attracting and receiving the best possible entries. One of our main tasks is to showcase the best journalism Europe has to offer. In order to do that, those best journalists need an incentive to enter their work – a possible prize of 10,000 euros is an important part of getting them to do so. Another important part is making it as easy as possible for them to enter, and free of charge.

But our prizes are much more than bait. It is not just about spending the money to get credibility and entries, it is about awarding it in order to create something new, something worthy. It is often the first step to another goal we have as an organisation: to enable creating even more quality journalism.
Former prize winners have – in their words – donated it to charities, used it to repair their roof, or to buy lots of beer. All noble causes…
Take Madeleine Schwartz, winner of the 2019 Opinion Award. She wanted "to create international dialogue about the issues that affect people all over the world and amplify the voices of writers in those countries" and used her prize money as seed funding for The Ballot – a website that offers insights in elections worldwide, in order for people to look beyond the elections – or lack thereof – in their own country. Something I, a big believer in thinking and acting beyond borders, wholeheartedly support.
10,000 euros offer a journalist time and resources to start an investigation, or an international collaboration. 10,000 euros can also provide independence: the possibility to start a project beyond what your editor, newsroom or audience demands.
The best part of my job is seeing these snowballs of opportunity slowly creating an avalanche of collaboration and quality journalism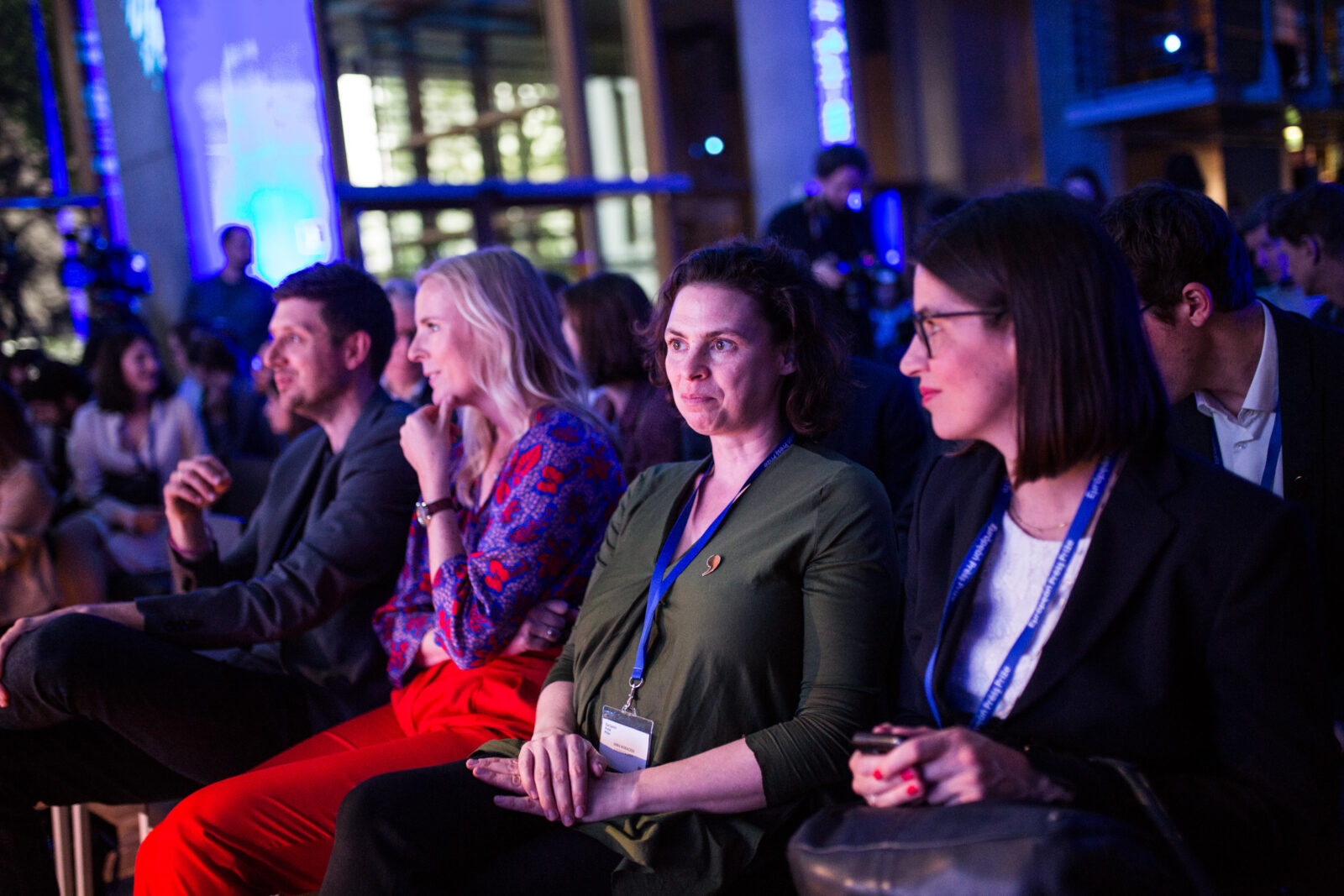 European Press Prize Award Ceremony 2019, Warsaw
Our prize money is not just an amount of money befitting a cardboard check in a television show, it can be the start of something that inspires change for the better.
So that 'quite a large amount of money' can go a long way.
For all past and future winners: what did or would you spend your prize money on? No wrong answers, just curious to hear what the prize money made possible!
Ps. Enter your work before December 11 2020 for a chance at getting your work translated and therefore widely amplified, to join a community committed to excellence, and of course, for your chance at winning one of our 10,000 euro prizes.