The
Investigative
Reporting
Award
2022 Nominee
The Hidden Honour Girls
Girls who are victims of honour-related violence are forced to start over with a new identity, terrified that their families will find them. For several months, a team of investigative reporters kept in close contact with several girls who are at risk of being murdered by their own families. What is known as "honour killings" have plagued Sweden for decades, yet the authorities still fail to protect these children.
A teenage girl comes running along the quiet street with ordinary suburban villas on both sides. She's not wearing any shoes and screams for help. A neighbour lets her in and calls the police. The girl says that she has been locked up and brutally abused during the night because her father had discovered that she has a boyfriend. 
"[My father] asked me if I was afraid. Then he punched me in the head and said that he would kill me with the kitchen knife," she says. 
Death threats, chokeholds, and torture. A review of hundreds of court rulings reveals that most of the children who have endured honour-related oppression have been exposed to physical violence on a large scale. Among the perpetrators are fathers, mothers, siblings and cousins. 
No one knows exactly how many children are subjected to honour-related oppression and violence in Sweden.  
SVT went through over 400 court orders concerning taking into care of minors due to violence in the home. Fifteen per cent can be tied to the term honour-related physical punishments and murders.  
For several months, SVT followed several girls who were taken into care by social services in order to investigate honour-based oppression and violence in Sweden. The girls we followed describe feeling completely alone, and say that they've become stuck in a constant loop of despair. 
It is often the father who beats the child
The court rulings investigated by SVT concern 100 children and teenagers who were taken into care by social services. Most of them are girls whose families have subjected them to physical violence. Often it's the father who, as the sole perpetrator, beats the child, but one-quarter of the children say that their mother beats them as well. 
Several laws have been introduced or reformed in recent years to combat forced marriage, child marriage and genital mutilation. Also, the Swedish parliament approved a law that increased the length of prison sentences for those convicted of honour-based crimes. Yet very few of the cases investigated by SVT have led to a guilty verdict. In most cases, the children are too afraid to testify. 
"There's massive pressure from the family, relatives and siblings to withdraw [the accusations], to minimise and downplay the violence," says Professor Devin Rexvid at Stockholm University, who studies the work of social services in honour cases.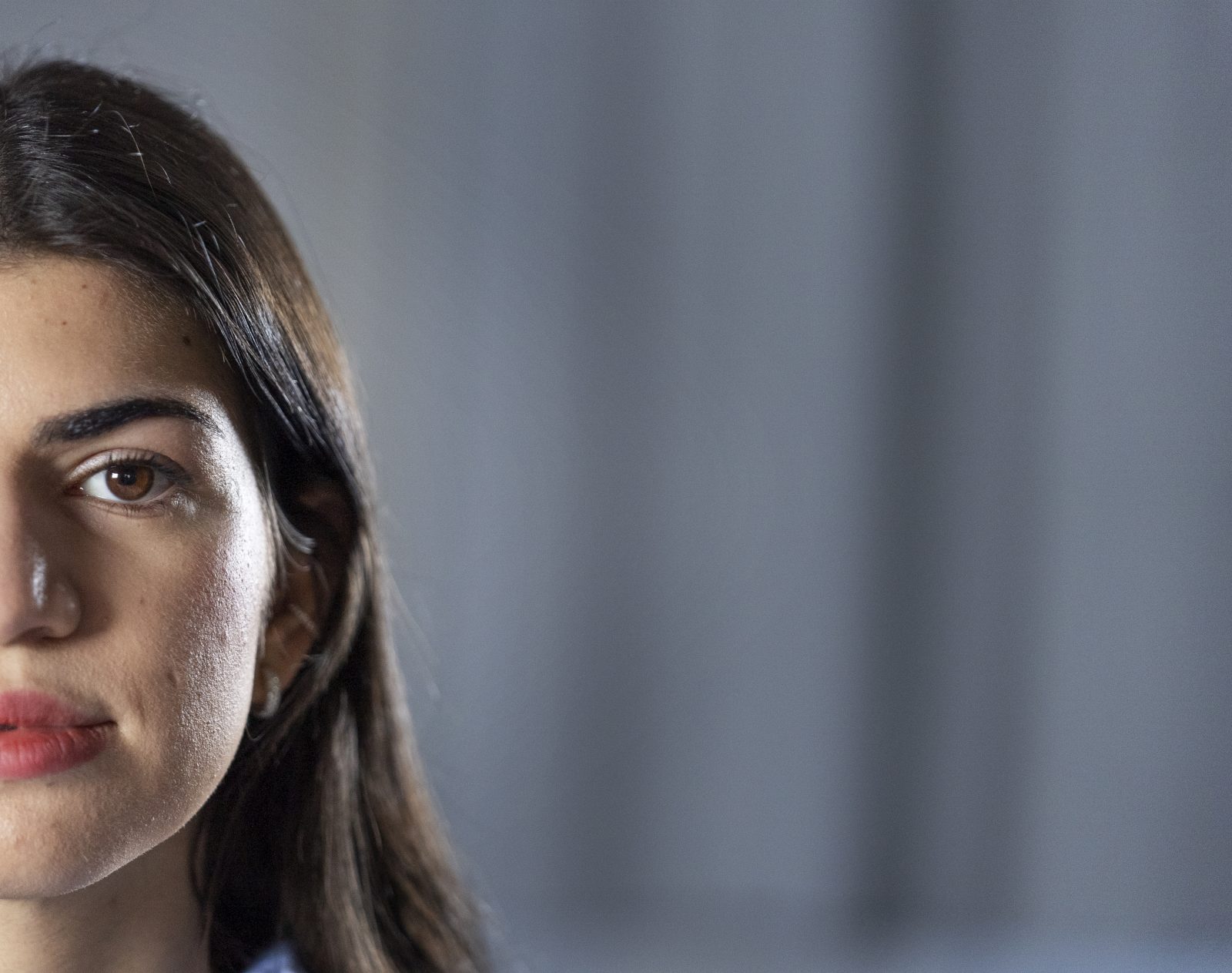 Showered in cold water
When questioned by the police, a girl who did not want to be forced into marriage confessed what had happened to her. 
"My mother said: "Instead of ruining my life it's better if you die." She put me in the shower with freezing cold water. Then she hit me across the shins with a metal ladle. And she used a mobile phone cord to whip me across my back as though I was a slave." 
Yet, the girls often retract their stories before the case goes to trial. Earlier studies show that minors subjected to honour-related abuse often do not feel ready to ask for help. Yet third-party information shared with social services can lead to them being taken into care with no consent needed from them or their guardians. 
"There have also been a few cases with older girls, some as old as 19, being removed from the home. It has been seen as the final attempt to rescue them from being married off or from being genitally mutilated," Rexvid says.  
"Controlled by society instead"
One of them is Aisha. She is profoundly angry. Not with her family, who has spent a lifetime assaulting her, but with social services. She has grown up with honour-related oppression and abuse akin to torture. At the same time, she has withstood the pressure to get married. 
"Social services said it was courageous of me to put my trust in society, but I was let down," Aisha says during one of many conversations about her situation.  
Aisha feels that the people who were supposed to protect her, the victim, have instead treated her as a perpetrator.  
"I thought they were going help me"
SVT has investigated social services' attempts to help these young people whose families subject them to a high level of violence with the aim of restoring the "family honour." When Aisha was taken into mandatory care, she was placed in one of the juvenile facilities run by the Swedish National Board of Institutional Care (SIS). Known as "SIS Homes," these institutions are used to house under-age convicts and/or young people who struggle with drug addiction problems or have a history of self-harm. These homes are often described as prisons.
When Aisha was placed in an SIS home, it was not because she had done anything wrong or been convicted of any crimes. She was locked up because the institution was the only place with enough security [to protect her against her family] and thus social services felt confident that her family could not gain access. 
"For the family, it's shameful that their daughter has been taken into care by the authorities. She is disloyal, she is disobedient. She's opened up the possibility of sexual relations. In itself, the situation is dishonourable. That's the reason they'll do their utmost trying to get her back," says Professor Rexvid, who researches honour-related violence and oppression. 
"An emergency measure"
Aisha is not alone. Many of the girls taken into care have been placed in [for example] safe houses, but SVT's investigation revealed 20 cases where social services instead used juvenile detention facilities. 
The reasons behind these decisions include cases where the location of a safe house was disclosed when the girl has herself chosen to run away, or when the family has found and kidnapped her.  
"Generally speaking, I would say that we do not use SIS institutions, it's an emergency measure," according to the head of social services in charge region where Aisha was entitled to support.  
Because SVT cannot risk revealing Aisha's current whereabouts, we will not disclose the name of the region in question. 
Social services: The only way to protect
In a recording from a meeting with social services that SVT has listened to, a social worker can be heard telling Aisha that they placed her in an SIS institution to protect her from relatives who might want to "abduct her." 
"[Previous] measures did not work. They found you. This was the only place available and SIS provides the only way to detain young people," the social worker says in the recording.  
The head of social services was given the opportunity to listen to the recording but declined to comment on the decision-making process regarding Aisha.  
If the price of locking them up is that the young people lose confidence in you, then is it worth it?  
"It may be worth it, in which case you have to rebuild that confidence again," the head of social services tells SVT. 
Rather return home than be locked up
SVT has read almost 70 mandatory-care orders related to honour-related oppression and violence. We have found cases where girls who have previously been kept under lock and key in an SIS home have told the court they are so frightened of being sent back there that they'd rather return home.  
"[It doesn't address] their experience of oppression, which just changes shape.  They have been controlled in their home environment and are now being controlled by the authorities instead," says Johanna who runs a security company specialising in safe houses for women and children that are persecuted by their families.
Lost confidence
Like many before her, Aisha chose to run away from the SIS home and she has lost every shred of faith in social services. At present, she's in hiding in a different part of Sweden.  
Social services still have no solution to offer her. 
"If there is one thing that will stay with me for the rest of my life, it will be social services betraying me. They removed me from a violent home and controlling environment only to place me in an SIS institution where violence was commonplace. There's nothing more controlling than being detained in the way I was." 
Disclosed by the authorities
The girls we have followed this autumn are in hiding. Every single one has a previous experience of their hiding place being disclosed by the authorities. 
Maria has also been let down by social services, even though they were the only place she could turn to for help.  
She was forced into marriage here in Sweden during the summer break between eight and ninth grade. At age 14, she moved in with her husband's family but then convinced her father to let her come back and live at home until she turned 18. "Every time he came home to us, he raped me. My family could hear me screaming every night. It felt like everyone was deaf to me needing help. My mother was completely deaf when I screamed." 
Maria managed to escape. But it took a long time before she would feel free. And neither of her parents was convicted of the abuse. The police closed down their investigation citing a lack of evidence. 
Need to learn more
Sweden has failed to bring the parents to justice. An extremely small number of parents were convicted of child abuse. In many cases, the suspects were freed of all charges because their children were too afraid to testify.  
All authorities, the police included, need more knowledge in order to be able to help young people who live under honour-related oppression according to Hilda Ramsten, an officer with the police unit dedicated to investigating honour crimes. 
Between January and September 2021, the police have checked the "honour-crime" box in some 1,300 case files. But where these cases end up varies significantly. A police report can be forwarded to different departments of the police, depending on which category of crime the report falls under assault, coercion and threats, or violation of the child's right to integrity.  Scattering cases across units has made it difficult for the police to assemble all the knowledge that exists across different departments about this crime. 
Few cases lead to prosecution
Convincing a person subjected to honour crimes to be courageous enough to defy her family, report them to the police, testify in court, and then cut off contact is difficult.  
"Even if I were to report them, my father or my brothers ending up in prison doesn't make any difference. I will still be hunted for the rest of my life by my uncles," one girl told SVT. 
Police officer Hilda Ramsten says that their investigations often stall while the young person takes time to make the most difficult decision of her life: whether to testify or not. Without their cooperation, which is crucial to making a case hold up in court, the police have little incentive to actively pursue the investigation. 
"I have also had several young people tell me there's an additional dimension [to their decision-making," says Ramsten." Even though there's violence in their home, at least they have some sense of control of what's happening: who knows what about you and what the consequences will be. But they have no control of their lives if they go into hiding." 
Important to listen to the victims
Ramsten says that it's of utmost importance that we as a society start listening to the victims when making decisions about how to protect them.  
"Some girls choose to return to their family. I believe that the authorities have quite a poor understanding of why they chose to do so," says Ramsten. 
To protect girls from honour-related violence and oppression, several measures can be put in place. Social services can take away their mobile phones, gain access to their social media account and, in certain cases, take them out of school. Always with the purpose of keeping their families away from them. 
"I was forced to ask social workers for permission to go to school, but they didn't allow it," says Sara, 16, who was taken into care earlier this year. 
School is considered a safe haven by many of the girls SVT has spoken to. A place free from the rules at home, a place where their family cannot control them.  
"My father and his relatives don't think women should be educated," says Aisha.  
Girls who have received help from social services taking them into care and then also out of school, in some cases for long periods of time feel like a betrayal because school and getting an education were supposed to help them get out of their situation.  
Girls' addresses have been disclosed – and they have been killed
SVT can reveal the mistakes that have put these girls in mortal danger. They should be impossible to find, but in several cases, the authorities failed to keep their whereabouts secret.  
"They've revealed my location three times," says Maria. " I stopped trusting them, believing in them. I'm too afraid to."  
We have examined 30 of these cases where secret locations were revealed. In some cases, the person taken into care has been placed in the same city as their relatives. There are instances where social services have let their locations slip. In other cases, the police have sent a standardized letter, meant to notify the victim that their police report has been entered into the case-file system, to the parents' address. 
Following some of these instances, the consequences have been disastrous. SVT has found cases where women have disappeared and some have been killed. Sometimes, it's been a person that the girl trusts who have caved under pressure from her family and told them where she is. The authorities may not understand that those people have their own self-interest in mind because if they do not help the families, they themselves have broken the code of family honour.  
That means that, in many cases, a choice has to be made about whether to reveal the information or be subjected to abuse themselves.   
SVT's investigation has also revealed that it's equally common for the girls themselves to disclose their location, a phenomenon corroborated by experts and police officers.
Many run away from home  
Amal was 16 years old when she was persuaded to marry a man from her family's home country. Her husband abused her for several years before she finally managed to escape. Many years have passed, yet her family have found her location time and time again, which means she leads a life on the run. 
"I have lost confidence in the justice system, to be honest," she says when SVT meets her in her apartment. 
The curtains have been closed. They always are.  
She has turned for support to other women and girls in the same situation. They have met at support centres and shelters and helped each other with everything from giving someone a ride to offering them a safe place safe to stay. 
There's hope 
Some of the girls we've followed have started over with a new identity and in a new town. They have wanted to tell us that living your life in freedom is possible.  
From sheltered housing all over Sweden come voices with glimpses of hope. 
One 15-year-old girl, who had been locked up in an SIS institution, tells us: "We must become braver and ask for help." 
"I just needed help to take the first step, for someone to see me," says another 19-year-old girl. 
 The 25-year-old is happy to be alive: "I am an LGBTI-person and come from a family that has a clan structure. I guess you can understand how that experience has been for me." (Clan is an  accepted term in Sweden that refers to large families organized hierarchically and ruled by "honour") 
The girls all agree: They have to tell their story for people to be able to understand. And it is important to have the courage to ask for help and to have the strength to build a new life for yourself. 
Maria and Amal now live in their own apartments and have jobs and new social safety nets. They would never tell anyone at work or at school the reason for their identities being protected. Once the word gets out, they'll be hunted down again. 
"I think that social services have to acquire better knowledge. Every document they handle represents a life," Maria says. 
Aisha, Maria and Amal have all been given pseudonyms.