Award Ceremony 2019: what to expect?
Published on May, 8 2019
Last week, we announced our keynote speaker for the 2019 Award Ceremony in Warsaw on May 23. Now, we are excited to share 10 highlights of other activities we have planned for the day, below. While the winners announcement itself takes place at night, the entire day will be filled with workshops, masterclasses and strategy sessions for our laureates and partners. The aim? To exchange knowledge and explore the future of journalism with the very best in Europe.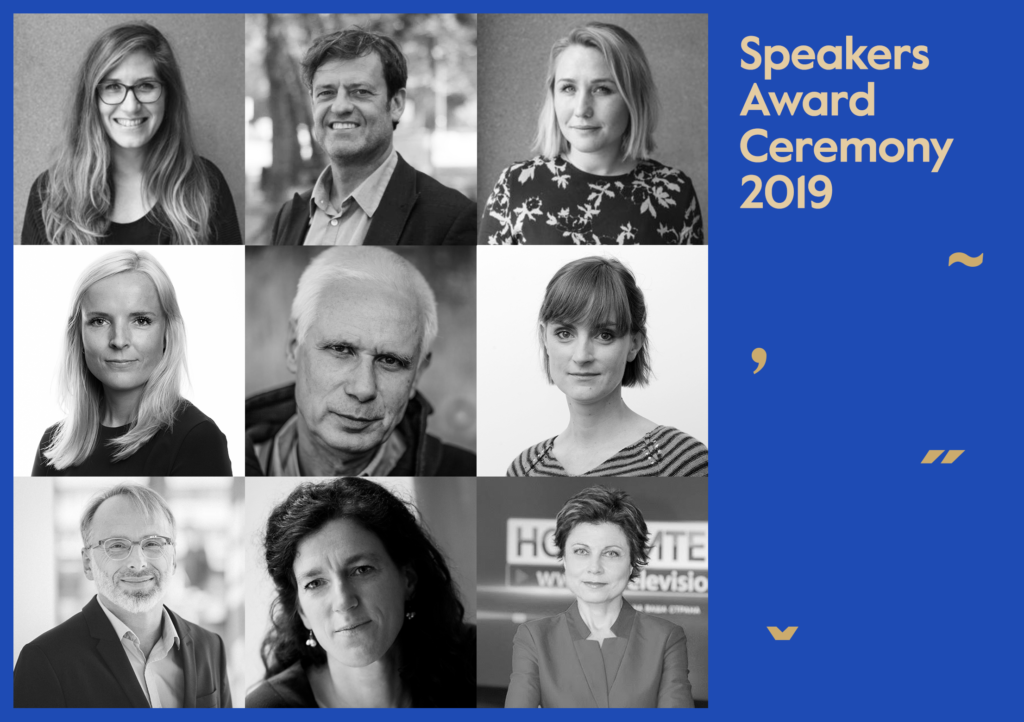 1) Session: 'The European Newsroom' – getting started with cross border collaborative journalism
Everybody has heard of prominent cross border journalism projects such as the Panama Papers, Football Leaks or Cum Ex Files. By collaborating across borders, journalists acquire the critical mass needed to get the attention of those responsible. But how is that done? In this session, Brigitte Alfter (ARENA) and Oliver Schröm (CORRECTIV) will be sharing an introduction into the work process and a first-hand report on how the recent Cum Ex Files project unveiled a billion euro tax fraud.
2) Workshop: 'Forbidden Stories'
This workshop will be hosted by our laureates Forbidden Stories. They will explain how they keep stories alive and continue the work of assassinated, jailed or reporters under threat. In the workshop, attendees will work together to learn how to create a follow-up for stories that needs to be told.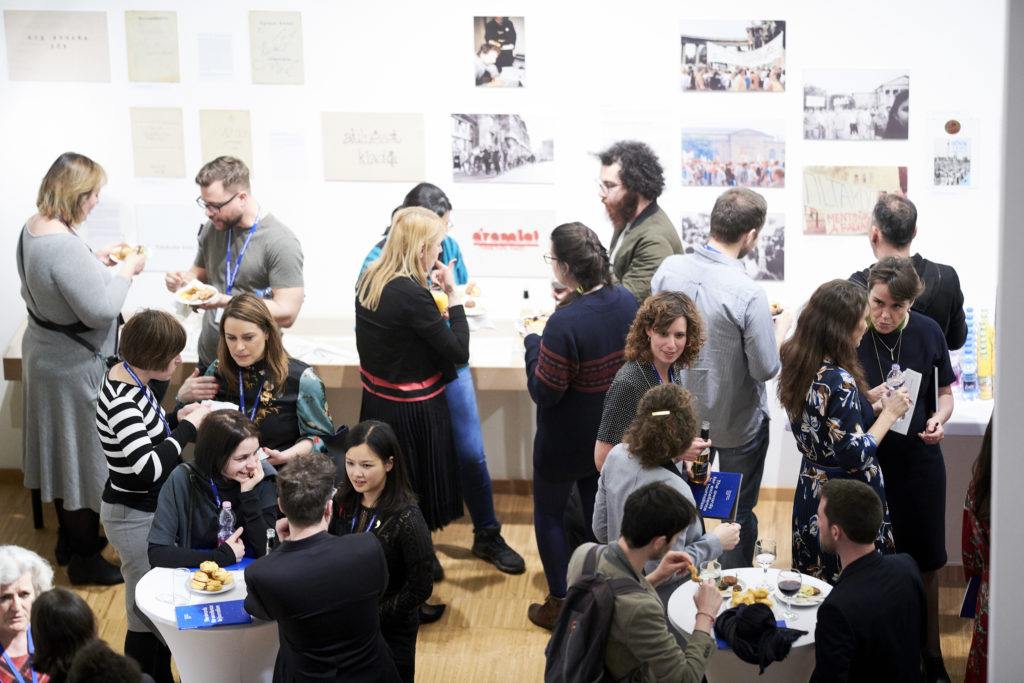 3) Exhibition: 'Stories of Europe'
One of the highlights of this year is an exhibition we're hosting in the common area at Gazeta Wyborcza, highlighting all of the 2019 nominees and their compelling stories. All of the stories will be accommodated with a QR code, allowing you to read the full piece while relaxing on the couch.
4) Live illustrator: Drawing The Times
Drawing the Times is a platform where committed graphic journalists and cartoonists worldwide publish work that informs, entertains, engages and challenges readers on global issues and local stories. They recently republished 'Palmyra', which is on the shortlist for the European Press Prize this year. The platform's founder, Eva Hilhorst, will be making live illustrations at the event, taking learnings and highlights of the day and translating them into visuals.
5) Documentary film: 'THE GOOD CHANGE – Poles Apart'
In recent years, the political tension in Poland has been escalating unprecedentedly. This film presents the dramatic developments through the eyes of two women on opposite sides of the political barricade. Both women are patriots, but their attitudes could not be more different. Filmmaker Konrad Szołajski will be present to introduce his film and to answer questions afterwards.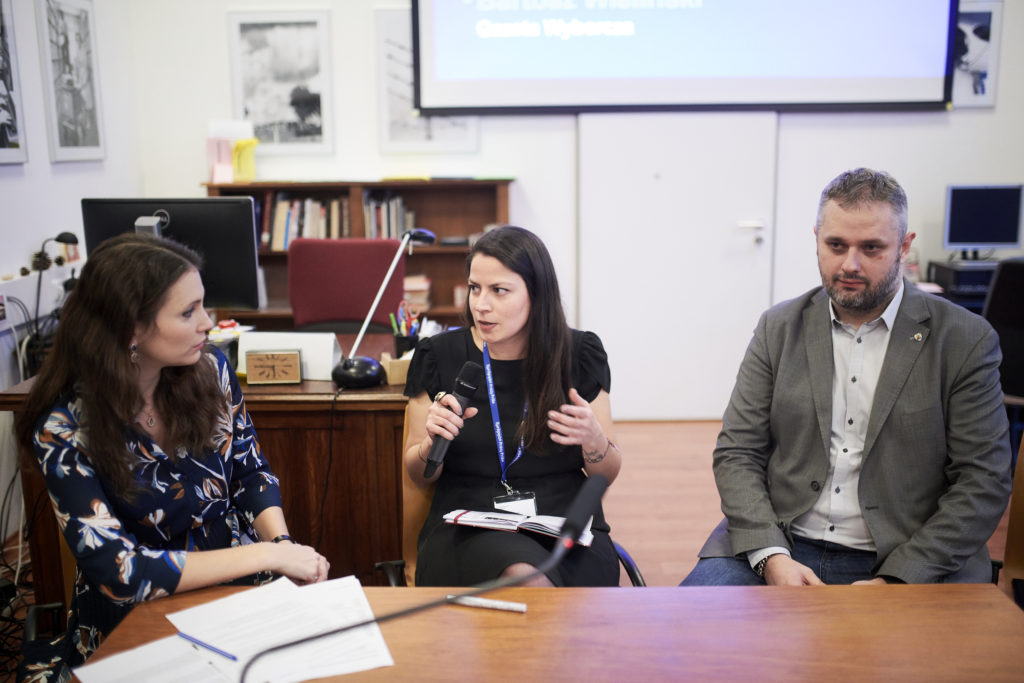 6) Workshop: 'Applying for a grant'
Journalismfund.eu has been supporting cross border investigative journalism for the last twenty years through its different grant programmes. In this session, Managing Director Ides Debruyne will be sharing his wealth of knowledge in journalism funding and how to submit a successful application for a grant at Journalismfund.eu.
7) Session: 'Caught at the crossroads: Between journalism and activism'
Journalism has long been committed to unbiased reporting and to shining a light on injustices in society. The tension between those two mandates has become more apparent in the current polarised political climate, when groups such as the Women's March Global, the Youth Climate Strike, and the Put It To The People campaigners have brought activism into the newsroom itself. Where does journalism end and does activism begin? Nadja Groot and Nienke Venema from the Democracy and Media Foundation will be hosting a session to explore this topic.
8) Investigative Journalism – a masterclass for students in journalism
Eva Jung (Berlingske) and Amelia Gentleman (The Guardian), two of the 2019 nominees for the European Press Prize in the Investigative Reporting category, will talk to students from local universities about their investigations exposing huge scandals in UK immigration policy and history's biggest money laundering case – and how they generated immense impact with their investigations.
9) Exhibition: Tribute to Yannis Behrakis
In collaboration with Reuters, we're organising a photo exhibition as a tribute to to Yannis Behrakis, one of Reuters' most decorated and best-loved photographers. He passed away on March 2, 2019, after a long battle with cancer. Reuters and the European Press Prize present an exhibition of Yannis Behrakis' photographs as a tribute to his work and dedication. The exhibition was specifically curated for the 2019 European Press Prize Award Ceremony.
10) Moderator: Ralitsa Vassileva
The award ceremony at night will be moderated by Ralitsa Vassileva, an award-winning journalist with more than 20 years experience as a CNN anchor handling breaking news, reporting world events and interviewing world leaders.
She grew up in Bulgaria and as a young journalist helped introduce freedom of the press after the Berlin Wall fell. Later her reporting on Bulgaria´s transition gave her an opportunity to work in the U.S as an anchor for CNN International.
After CNN she wanted to help make the UN agenda understandable with simple language, a solutions-based approach and storytelling. Over the years she grew frustrated that those who want, need and can understand sustainability, are not hearing about it. The reason: it is communicated mostly with scientific jargon few people can understand.