The awards for excellence in journalism
The awards for excellence in journalism
The European Press Prize annually salutes and encourages the highest achievements in European journalism.
Published on December, 16 2015
The ceremony of the 2016 European Press Prize awards will be held in Prague!
In cooperation with Forum 2000, the annual European Press Prize ceremony will be held in Prague, in Studio Hrdinů. On April 14th 2016, excellent journalism will be rewarded in four categories, each worth €10.000, –
-The Distinguished Writing Award
-The Commentator Award
-The Investigative Reporting Award
-The Innovation Award
Journalists living and working in Europe and journalists writing for a European media organisation or blog can submit their work. The deadline for entering work is December 18 2015, 23.59hrs.
---
Published on September, 30 2015
The European Press Prize is open for entries! We will welcome entries again from the 1st of November until the 18th of December. The categories in which journalists can send in their work remain the same. There is investigative reporting, distinguished writing, commentator and innovation. You can find all the information you need at before you enter.
---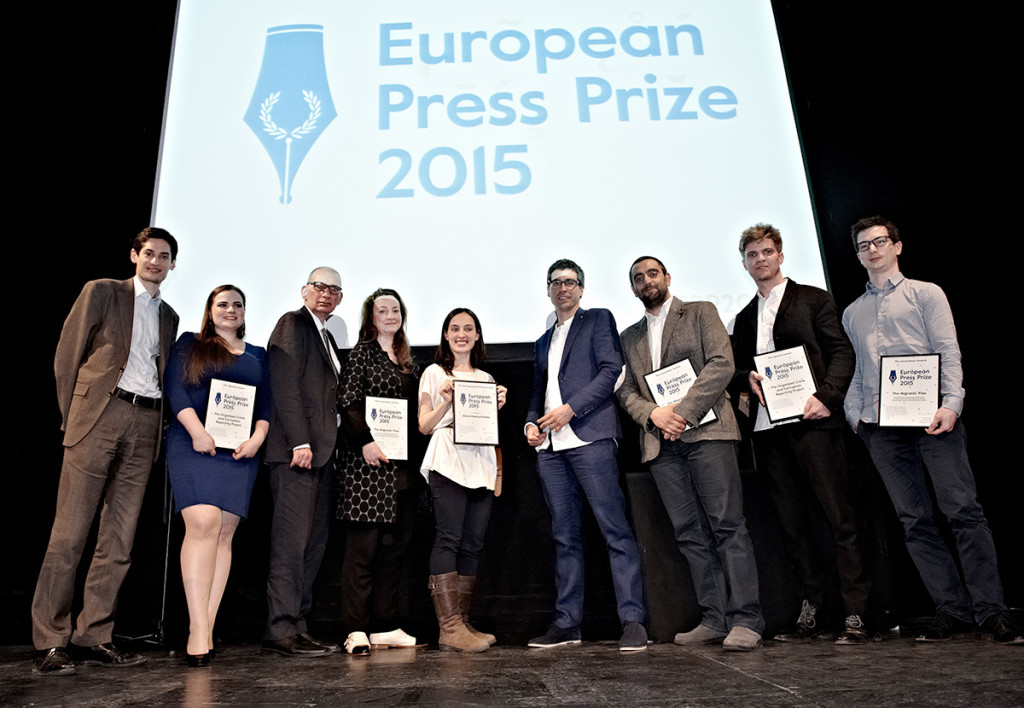 Published on May, 18 2015
The winners of the European Press Prize 2015 were announced in Copenhagen on the 13th of April 2015. You can see all the winners and the nominees in the Winners Gallery. Here you can also read the winning articles.
---
View all news updates