The
Special
Award
2020 Winner
Balkan Investigative Reporting Network Bosnia and Herzegovina
by
published by Balkan Investigative Reporting Network, Bosnia and Herzegovina
The Balkan Investigative Reporting Network in Bosnia and Herzegovina (BIRN BiH) is selected for the Special Award for the efforts and success in securing justice for war crime victims. The Balkan Investigative Reporting Network's work ensures a unique archive of all war crime trials, as well as many personal stories of survivors, documentary films about the victims of sexual violence and families of the missing, and numerous other research and analytical stories.
About BIRN BiH
BIRN BiH is a non-governmental organisation based in Sarajevo that specialises in monitoring and reporting on war crime trials and transitional justice processes, giving a voice to the victims. The organisation was founded in 2005 with the aim of providing people in Bosnia and Herzegovina with objective and timely information about the rule of law in the country and the wider region.
BIRN BiH is the first organisation, and to this day the only one, to provide continual coverage of war crime trials to the public in Bosnia and Herzegovina, thus creating a unique archive of more than 29,000 articles in the Bosnian and English language. BIRN BiH's journalists have covered over 590 war crime cases in the country's twenty domestic courts and at international courts as well.
Being present at war crime hearings allows BIRN BiH's journalists to write unbiased reports, but also allows them to act as watchdogs, detecting and reporting on ongoing problems with the judiciary and advocating for their resolution. This is relevant for dealing with the past but also for investing in the future, helping society and public institutions in Bosnia and Herzegovina with democratisation and rule of law processes.
Along with trial monitoring, BIRN BiH specialises in investigative jour- nalism and in-depth coverage of topics such as the rise of extremism and radicalisation, both religious and far-right, as well as malign foreign influence, corruption and processes of facing the past, plus lectures and training sessions for both domestic and international journalists and researchers.
Over the years, BIRN BiH's reports on unprosecuted crimes have had a significant impact and victims who have trusted us to tell their stories for the first time have seen their cases picked up by prosecutors. In November 2019, the Bosnian state court sentenced a former Bosnian Serb fighter to twelve years in prison for raping a woman in Bratunac in 1992, after the victim in the case spoke publicly for the very first time about what she lived through on BIRN BiH's monthly "TV Justice" programme, which is aired by the state broadcaster and seventeen local TV stations.
BIRN BiH is part of a regional network of non-governmental organisations promoting freedom of speech, human rights and democratic values in Southern and Eastern Europe gathered around an umbrella organisation – the Balkan Investigative Regional Reporting Network (BIRN Hub) – a structure that has the advantage of combining local, country-based expertise with unique regional cooperation.
detektor.ba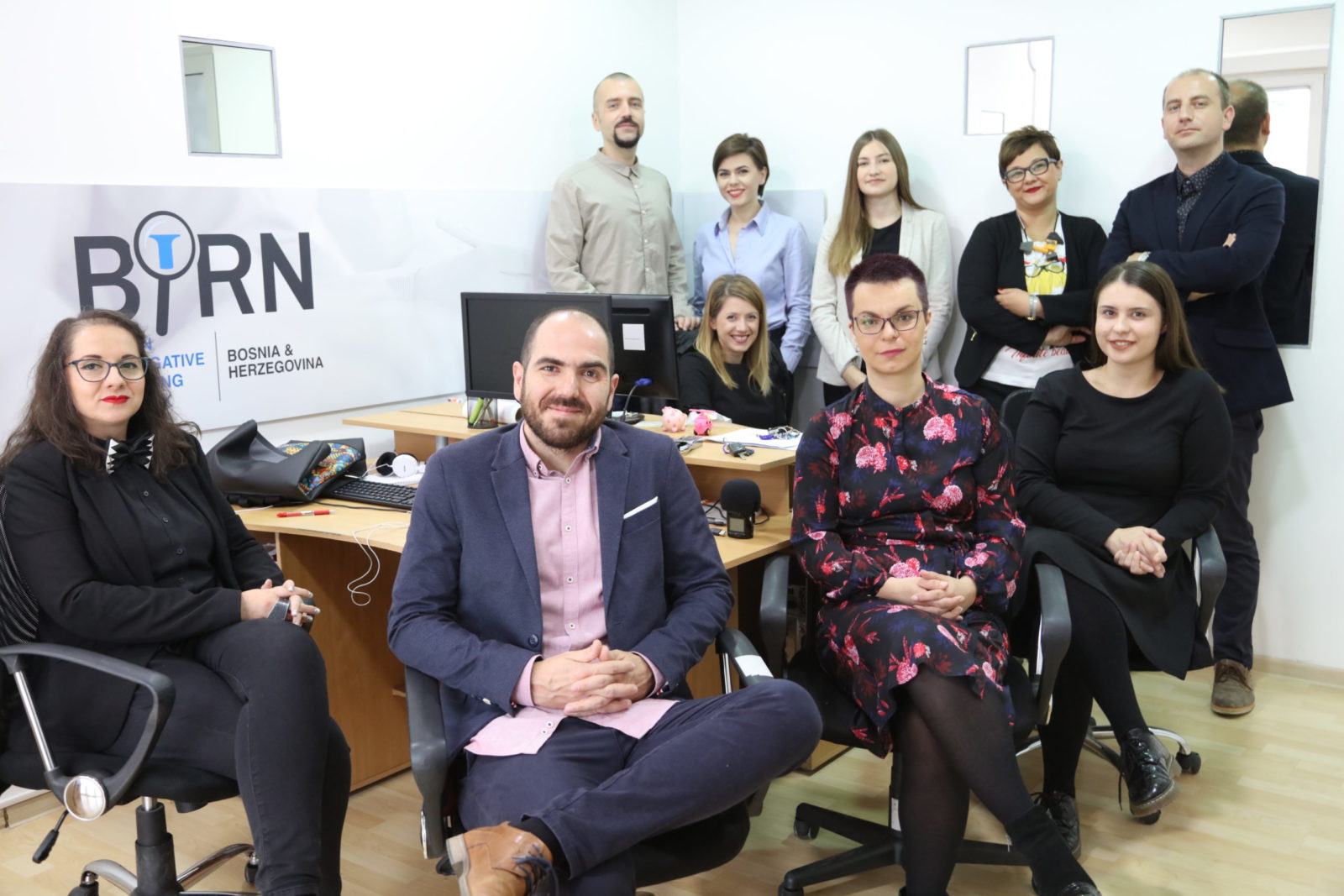 Documentaries and TV Justice
BIRN BiH has produced two documentary films – dealing with the issues of sexual violence in war and missing persons – as well as over 100 episodes of its "TV Justice" 30-minute monthly programme, which is aired by two of the country's public broadcasters and over a dozen local TV stations.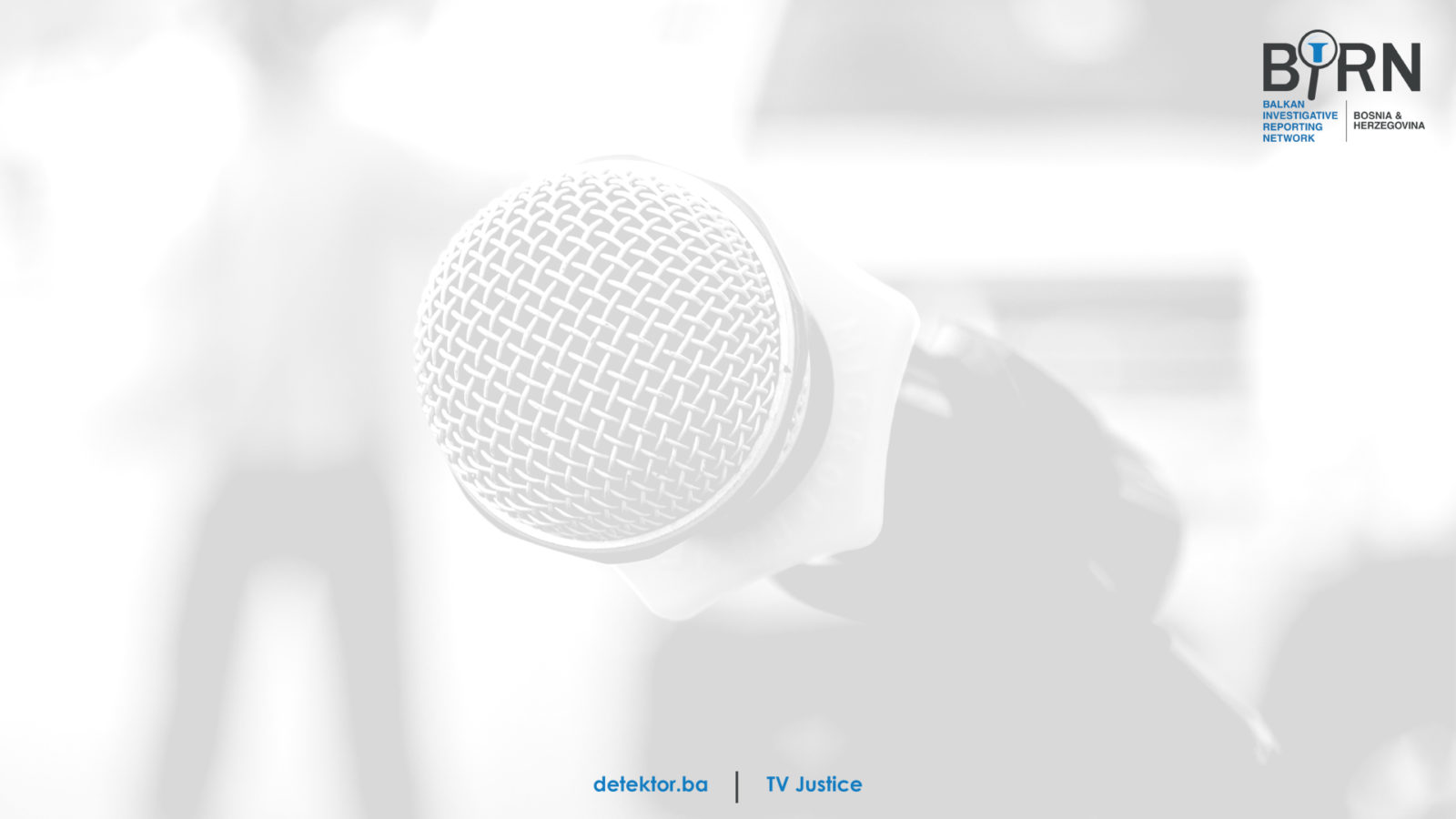 Trial monitoring
BIRN BiH's journalists have covered over 590 war crime cases at the Bosnian state court, the International Criminal Tribunal for the Former Yugoslavia, and local level courts in Bosnia and Herzegovina, creating a unique database of almost 30,000 articles.
Investigations, features and analysis
BIRN BiH's journalists have been awarded for their investigative and analytical pieces about corruption and malign foreign influence. They have also developed a database on the public procurement of vehicles which was shortlisted for an international Sigma Data Journalism award.
Forgotten Victims – Investigative series on unprosecuted war crimes
Over the past fifteen years, BIRN BiH's journalists have often been the sole media outlet giving victims and survivors of war a voice. We have conducted a campaign called "Stop Censorship of War Crimes," calling for final verdicts for war crimes to be made publicly available. Currently, BIRN BiH has a project called "Forgotten Victims," publishing investigative stories about crimes that remain unprosecuted twenty-five years after the war.