Covering news in times of crisis: the role of fact-checking
Published on April, 27 2020
by Caterina Dassie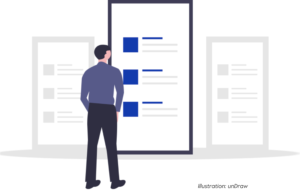 Journalists have always had to verify information, whether it is a picture, a source or data from an organization. Fact-checking is one of the pillars of journalism. Some circumstances, however, require journalists to be even more cautious, especially if ideas for stories come from the web, as working remotely from home and lockdowns become the daily routine.
The Reuters Institute, in collaboration with the University of Oxford published a report which analyses more than 200 pieces of false-evaluated or ambiguous information by fact-checkers circulating in English between January and March 2020. Some of the research highlights were the importance of fact-checking providers and how prominent public figures play a big role in spreading misinformation about the pandemic. 
Misinformation can be dangerous in times of crisis. This is where the role of journalism becomes crucial and journalists have to find better ways to fact-check what is on their hands to better fulfill the watchdog role for society and keep communities informed. 
Daniel Nolan, a Budapest-based journalist and European Press Prize laureate says that "speed is important, but in the time of Coronavirus accuracy is priority, so reporters should use multiple sources."
Daniel Levitt, interactive journalist at The Guardian, agrees and adds: "If you're not sure whether something is true, see if multiple credible websites have covered the same piece of news."
"Speed is important, but in the time of Coronavirus accuracy is priority."
While hoaxes have always existed, there has been a rise in numbers in recent months regarding the spread of Covid-19. Earlier in February the World Health Organization (WHO) warned that the increasing amount of information available could have made it harder for people to actually understand the guidance on the Covid-19 pandemic.
Since the outbreak of the virus, social media platforms have been trying to better regulate the spread of false information.
Recently, platforms such as Twitter, Google and Facebook published a statement reporting how they will be working together to fight "fraud and misinformation about the virus". At the beginning of the month, Google announced its support towards non-profit organizations like Full Fact, CORRECTIV and First Draft, which verify and check information.
Google News Initiative will make $6.5 million available to fund collaborative verification projects while supporting journalists with free tools and trainings to maintain the accuracy of their journalistic work. Google has also dedicated a Covid-19 trends dashboard allowing reporters to detect growing narratives around the topic or see which are the main questions readers have. Google Chrome also has an extension, Newsguard, which verifies credible news outlets. 
Meanwhile CrowdTangle, a Facebook analytics tool, has developed live displays on content published on social media which emphasizes information from credible sources like WHO and media outlets as well as providing an advanced search option to track information.
"Whatever you do, do not get your news from Facebook, Instagram or WhatsApp." Levitt advises journalists. "They're all terrible for stopping the spread of fake information." 
The common suggestion from journalists seems to be the old instinct of being skeptical.
"Journalists shouldn't abandon news judgment and common sense," says Alan Wheatley, former global economics correspondent for Reuters. "It's better to be right and second with a story than wrong and first."
Other types of initiatives have attempted to keep journalists correctly informed. The euvsdisinfo.eu, which focuses on Russian misinformation, has a weekly newsletter. In Hungary the Budapest-based think-tank Political Capital analyses fake news trends and flags up the fake stories and tropes being widely shared online.
Governments are also involved in trying to reduce the spread of misinformation. In Hungary, thanks to the recent amendment to its Civil Code by the Orbán government, spreading fake information is now a criminal offense punishable by one to five years in prison.
"We seem to be entering new territory," says Nolan. "The amendment has already had an effect."
So how can journalists come out of a pandemic, or 'infodemic,' as winners?
"Lockdown is a great opportunity for working journalists to learn to verify sources remotely and get to know the resources out there," says Nolan. 
As reporters work together to overcome the challenges of a pandemic, more resources become available online.
Online courses such as the one provided by First Draft ('Covering coronavirus: An online course for journalists') help media outlets cope with the issue and suggest tools to journalists in order to detect misinformation and verify and monitor content online. Additionally, the training provides support to journalists by protecting their well-being while covering a crisis.  
AFP, a global news agency, has launched Busting Coronavirus Myths to fight false information. Meanwhile, the International Fact-Checking Network, made up of the collaboration between more than 100 fact-checkers from 39 countries, have made more than 3,000 fact-checks as of now. 
Despite the 'infodemic,' there are many tools available for journalists to verify information, and while media outlets are working under enormous pressure during this time of crisis, the current circumstances may have a positive repercussion for journalism once life goes back to normal. 
"I'm hoping the new working conditions for many journalists will be an excuse for a 'market correction' in the way we report and find story ideas," says Levitt.